About Us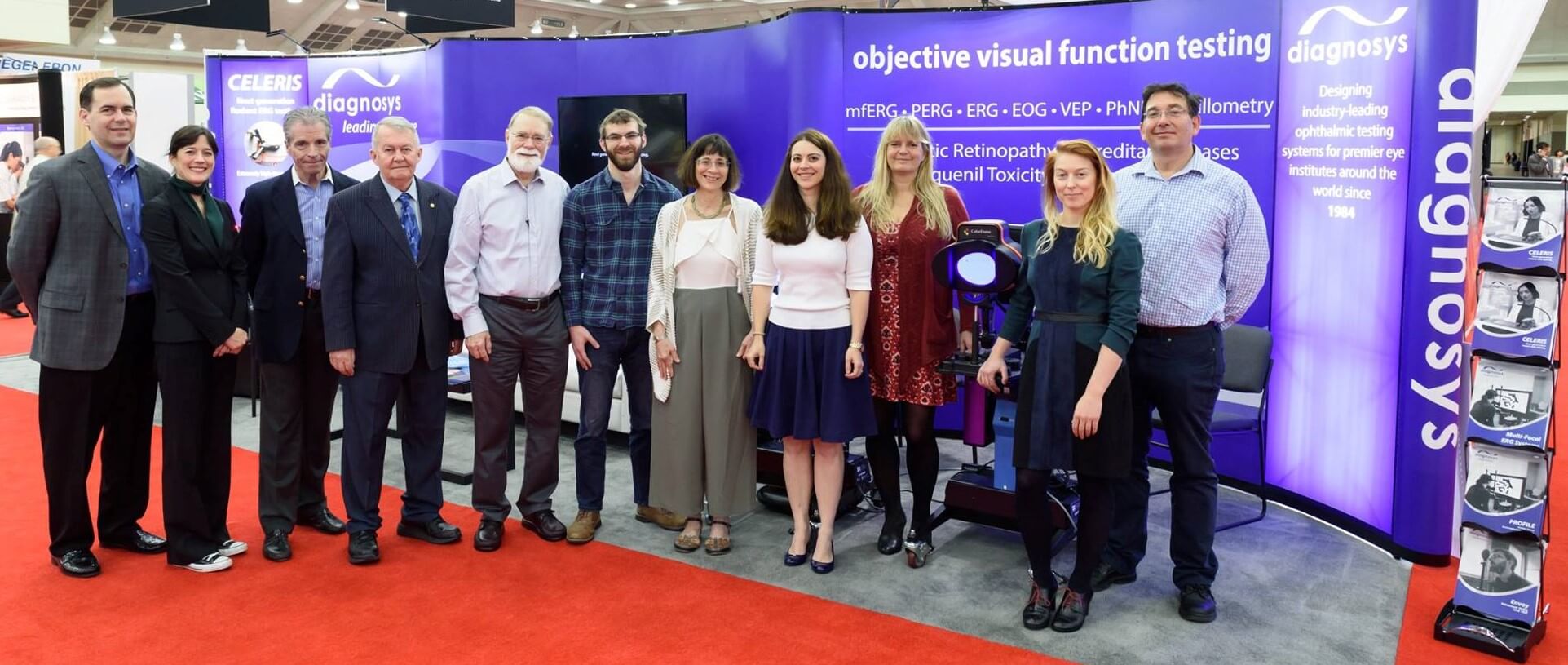 Diagnosys is an inventor-owned private company devoted to the field of ophthalmic electrophysiology. Founded in 1983 as Doran Instruments, this company invented the Maculoscope, a focal ERG system that is the predicate device for most of the commercial ophthalmic testing equipment available today. As the needs of the industry evolved, the Maculoscope also evolved into the current Espion Ophthalmic Electrophysiology family of devices. Hundreds of peer-reviewed research papers have been published using our systems. With offices in the United States, Great Britain, and Ireland along with our distributors across the globe, we can meet the needs of our continually expanding worldwide customer network.
Our pioneering customizable platforms are available for both human and animal testing. Our human systems are available for clinical, clinical trial, and research applications. Our animal systems are available for pre-clinical testing, research application, and veterinary services. All our platforms provide the broadest stimulus range, highest test repeatability, most sensitive amplifiers, and most customizable software the industry has to offer. Finally, our team continually collaborates with researchers and clinicians to create and validate new test procedures for the benefit of patient care.
With customers all over the world, we have the expertise to help you configure a system to meets your research or clinical goals.
Testimonials
I have used Diagnosys electrophysiology systems for clinical testing and research for nearly fifteen years. The systems are reliable, easy to use and protocols readily modified to answer research questions. The few times I have had problems with the equipment, Diagnosys has quickly responded and fixed the problem.

Diagnosys LLC not only provides high quality testing equipment, but also provides excellent customer support services. All employees are knowledgeable in the field of visual electrophysiology and are able to help with any questions or issues you may have.

As a clinical neurophysiologist in a busy pediatric clinic, I wholeheartedly believe that the equipment made available to us by Diagnosys LLC allows for the testing necessary to aid in clinical diagnostics and research. I have always felt that this family run company has been by my side each and every step of the way, despite being located in another country.

Celeris is the Luxury Vehicle of Electrophysiology! I love Celeris for the vision science field because it grants all investigators access to a wide variety of electrophysiological tests without requiring in depth expertise of the theory of electrophysiology. It's wonderfully simple and easy to operate.