Posted on Wednesday February 17, 2021
Systems installed prior to 2018 will not have signed drivers. Install these drivers after a Windows update to ensure proper communications between your hardware and software.
To update driver software:
1. Download signed drivers from the Software Setup Page. This is a secure page, ask your Diagnosys representative for the password, or fill out the form at the bottom of this article.
2. Unzip the file and paste it into C:/Multifocal/USB Drivers.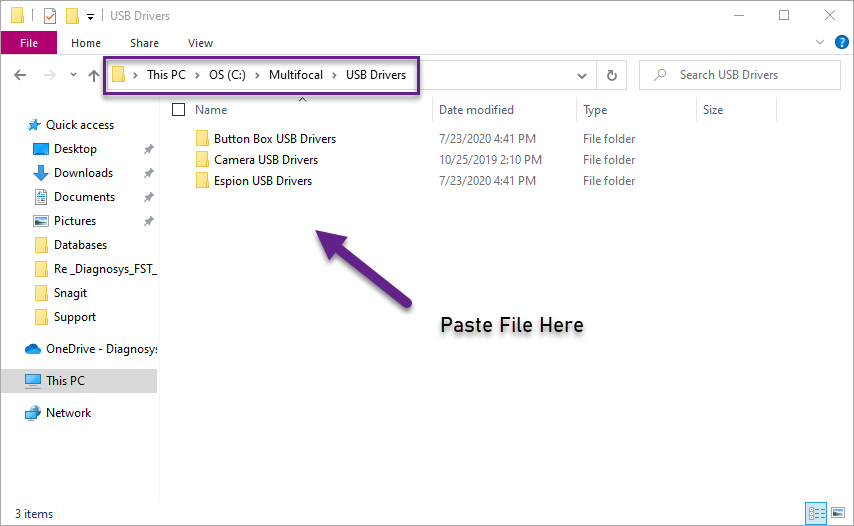 3. Open Windows Device Manager then select Ports drop-down.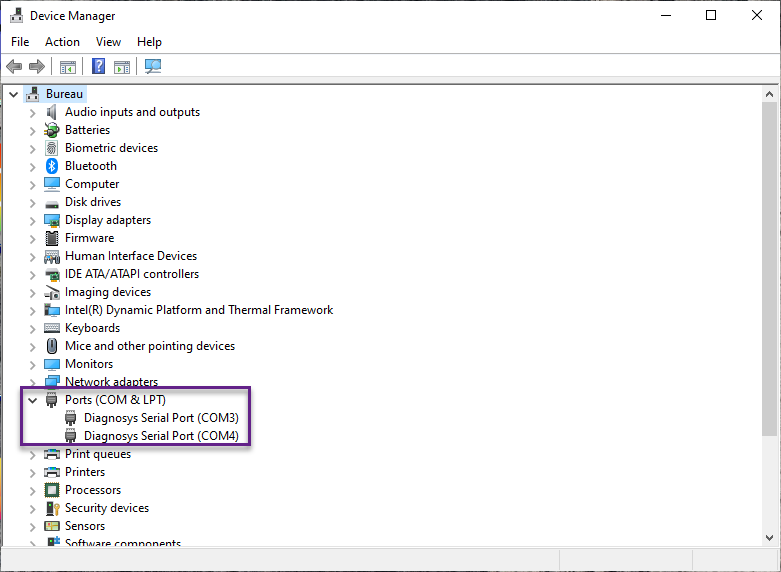 4. Right click on Diagnosys Serial Port, choose Update Driver.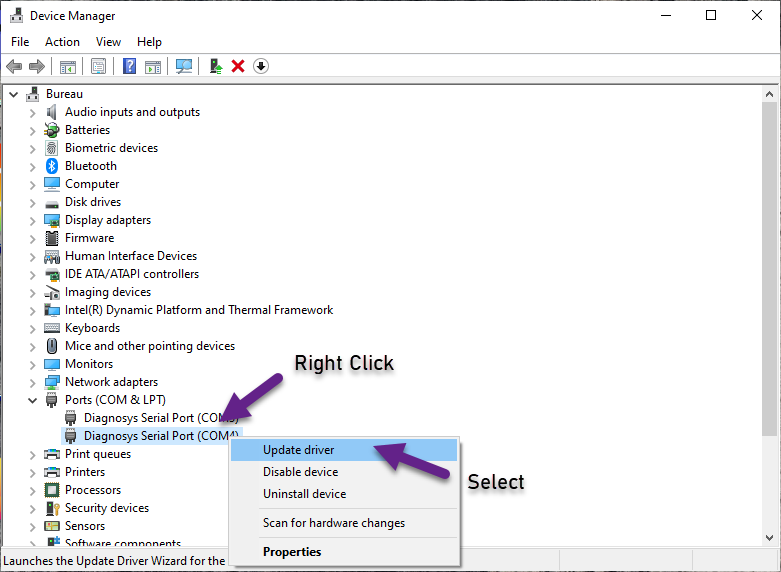 5. Choose to Browse your computer for the new driver software files.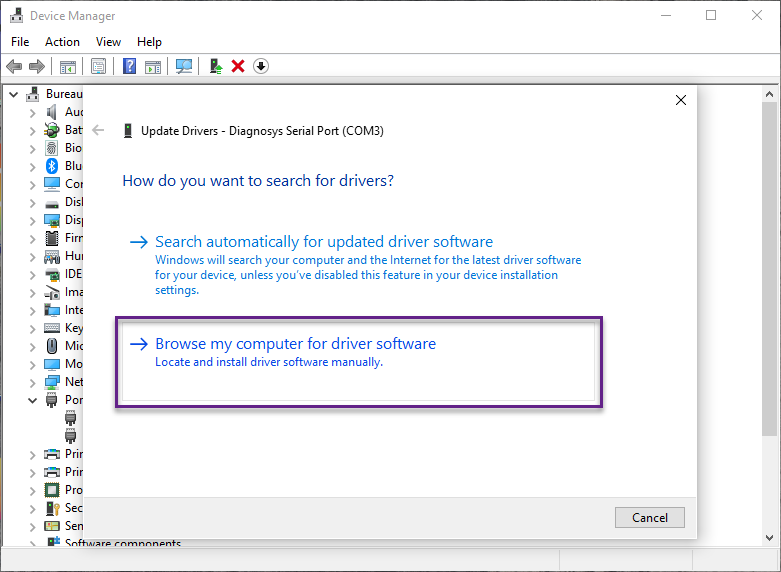 6. Navigate to C:/Multifocal/USB Drivers. Select the folder, then click OK and Next.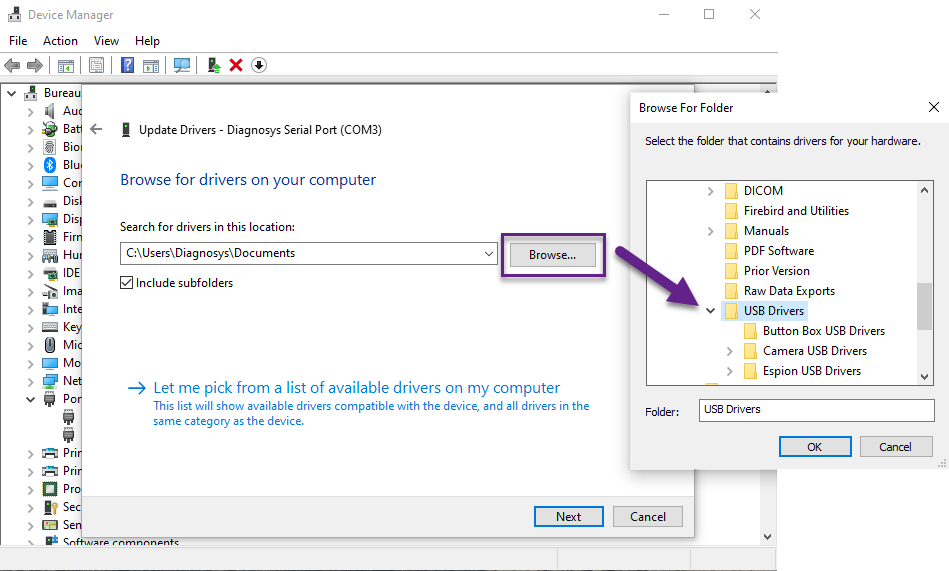 7. Repeat steps 4 – 6 for both Diagnosys Serial Ports listed.
Close Device Manager. Open the software for testing!